The Ultimate - HITECH Shock Wave Brake for SKS Rifles. Incorporating the most advanced and newly developed technology which directs a supersonic shock wave at the projectile as it passes through the brake thus stabilizing the path of the bullet, which in turn, dramatically increases rifle accuracy!

Increases in accuracy as much as 80 % have been recorded !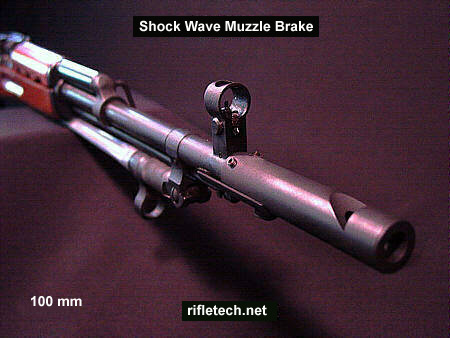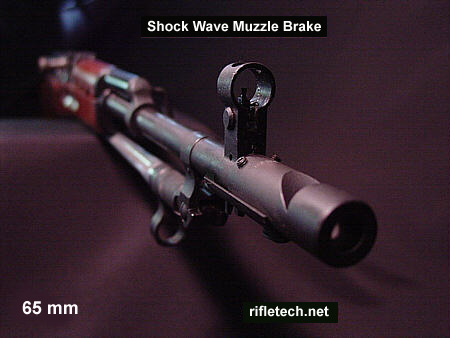 Shock Wave Stop Action Video (popup)
Dramatically Increases rifle accuracy! Reduces recoil more than 50 %.
Eliminates muzzle climb 100%! Eliminates inconsistent "shot stings" !
Eliminates the need for "cool down" while rifle is "hot"!
Multiple 10 to 15 shot groups remain completely stable with no flyers and group size
remains dramatically tight! Noise limits go unchanged with a dramatic increase in accuracy!
Installation is simple and will not mar, mark or damage the muzzle
like many other brakes on the market. ( Full instructions included )
Available in two sizes:
100 mm (long) Part # 392 - Cost $85.00
65 mm (short) Part # 393 - Cost $65.00
GO TO #392or #393 on the SKS Shopping Cart or give us a call !

All instructions included plus a Life Time Warranty