SOLD
Back to Preview
.

19 Boxes of New Hansen Cartridge Company 8 mm Muaser (8 x 57) Fully reloadable boxer primed - 198 Grain Full Metal Jacket Ammo. All New in Boxes. All Lot numbers are HCC 857A. 380 rounds boxed (20 rounds per box). With reusable 20 round capacity poly bench tray in every box. Originally purchased by our company to test in rifles but we didn't use all we bought. This is the most accurate ammo we could find to test our rifles with! Extremely accurate stuff !! Buyer gets free shipping and must mail or fax to us proof of age. .
.
APPRAISED VALUE $ 295.00
.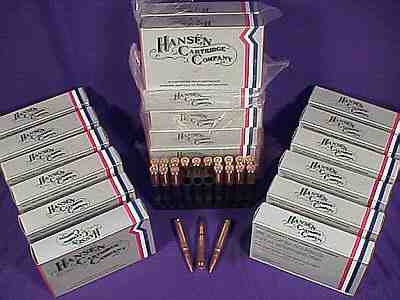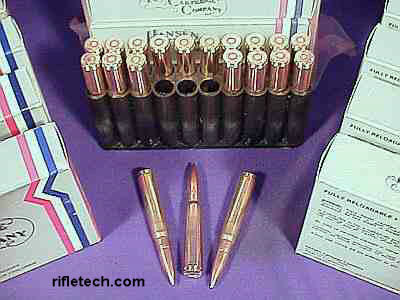 Our Policy:
.Our three day inspection on all items policy guaranties customer satisfaction
!
All items are shipped United Parcel Service - Insured - with tracking number.
We pay for shipping and insurance to and from your location and make all arrangements for pick-ups and delivery via United Parcel Service. Customer pays a very small percentage of total total price on returns only - 3% no exceptions!
..
http.//www.rifletech.net