HITECH SKS Magazine with HITECH Adapter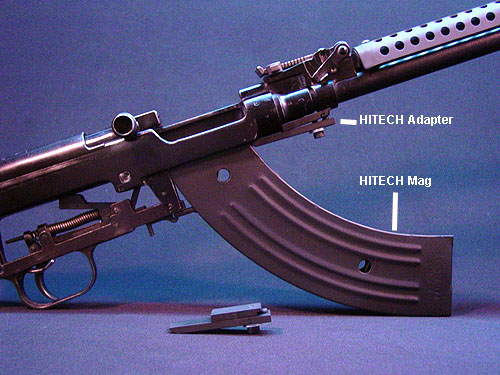 Simple to install and just takes seconds to attach !
Our mags are 100% all steel - including the spring and follower!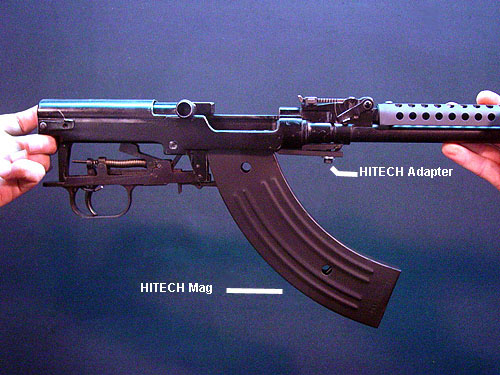 You could fire this rifle right now but without the riflestock installed the rifle
will jump around way to much to be safe. ( You could hang on to the mag )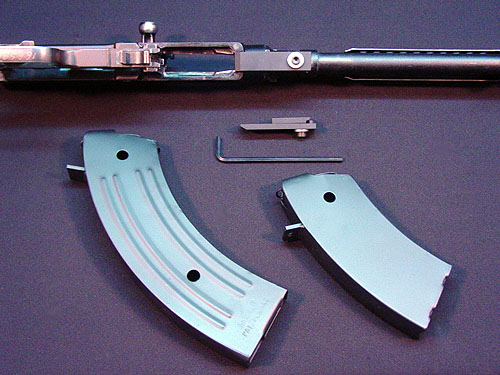 This is how everything should look before you remove your trigger group
and install you riflestock.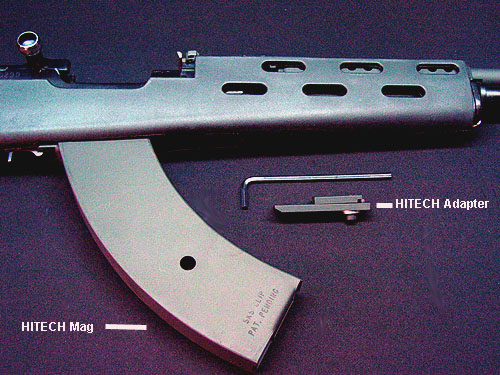 Not much to do after installation - but to enjoy a completely different kind of rifle - that has
perfect balance, and mags that functions flawlessly that you can detach
and re attach instantly!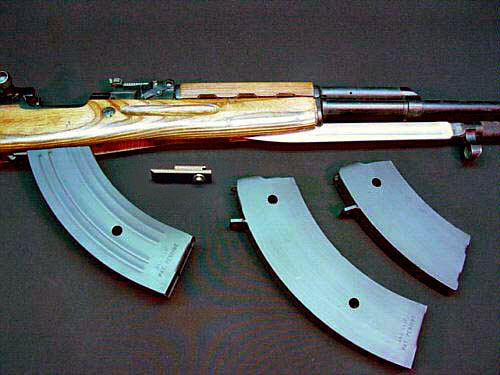 Our HITECH Mags and Adapter work on every SKS rifle ever made !
We just need to know what type of SKS rifle you have so we can get it right!
(You give us this information at Check Out)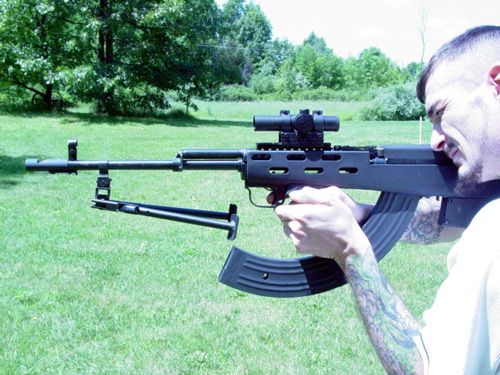 HITECH 60 rounder pictured above
(Click on image for info on the HITECH Bullpup)
Many Other Sizes Available
Click here for more images and description
Click here to order :)
If you don't get it now - we don't think you ever will - supplies could become limited .....