Back to Preview
.

Smith and Wesson Model 457 - .45 Cal. - Comes complete with carring case, instructions, two 7 round capacity mags, trigger lock and warranty card. All new in Box! Excellent and tremendoulsy fast handling compact that packs a real punch! We know condition is everything and this Model 457 is not only brand new but is perfect in every way! Recently purchased by our company as sample to be stored in our archive but now is for sale. Comes with full Smith and Wesson Warranty! You will love this pistol !
.
.
Will ship to to your favorite Firearms Dealer in United States only ! (Signed in blue ink copy of FFL Required !) Satisfaction Guarantied !
.
Our three day inspection on all items policy guaranties customer satisfaction
!
All items are shipped United Parcel Service - Insured - with tracking number.
We pay for shipping and insurance to and from your location and make all arrangements for pick-ups and delivery via United Parcel Service. Customer pays a very small percentage of total total sale price on returns only - 3% no exceptions!
..
APPRAISED VALUE $ 650.00
.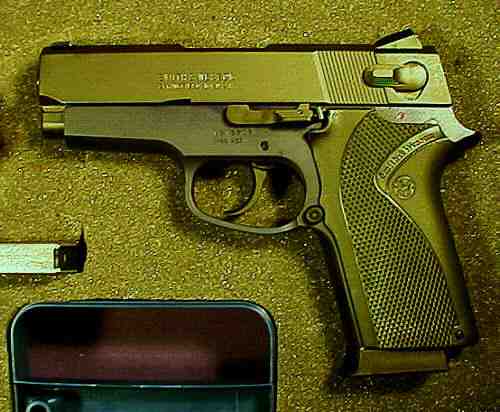 .
http.//www.rifletech.net