Free shipping with every order!

Your First Name:

Email Address:

Daytime Phone Number:

Your Offer:

FIRST POLYTECH LEGEND UNDER FOLDER EVER MADE Serial # 00002 - These days typically number one's are not built or they are kept at the factory as an archived sample. Sometimes number one's are assembled as cut-away display models to be used at firearm trade shows by the manufacture. This under folder model is the first completely assembled and exported into the U.S.A. Polytech Legend Under-Folder - and that's guaranteed! This AK47S is brand new in box and has never been in private hands. You see it below - and now you can own it ! - Originally purchased by our company from main distributor for its extreme rarity and has remained in our archive vault untouched since 1991. Everything pristine and perfect and includes everything you see plus original box and literature in total new mint condition! A perfect specimen and a rare find. Comes with all the accessories including 3 mags,oil bottle, sling, cleaning kit, manual, and foam insert and box (not shown).

APPRAISED VALUE $ 14,500.00
.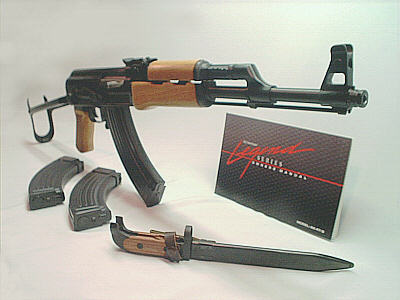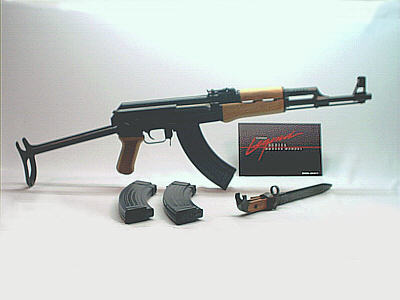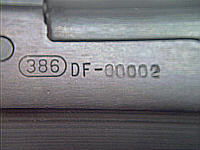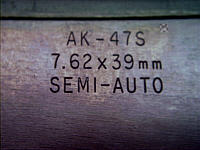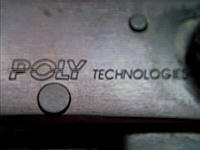 Will ship to to your favorite Firearms Dealer in United States only ! - (Signed copy of FFL Required !) - Satisfaction Guaranteed !
Our three day inspection on all items policy guarantees customer satisfaction ! All items are shipped United Parcel Service - Insured - with tracking number. We pay for shipping and insurance to and from your location and make all arrangements for pick-ups and delivery via United Parcel Service. Customer pays a percentage of total price on returns only to cover our cost - 3% no exceptions!