Free shipping with every order!

Your First Name:

Email Address:

Daytime Phone Number:

Your Offer:

SKS Russian Model - Perfect in every way and Totally Mint and Unfired - Purchased originally for its collectiblity and over all mint condition. Hand selected from hundreds by main distributor for special features that most do not have. This 1955 comes with a perfect high figured laminated stock and forend! 1955 is marked on the receiver cover. The bluing is all original and totally perfect! Unlike many of the Russian SKS rifles that have been imported this one shows no sighs of being rearmored and is truly the best we have ever seen! Certainly a more than rare rifle and a prize no matter which way you look at it! If you want to be the happiest you've been in a long time - win this!

Will ship to to your favorite Firearms Dealer in United States only ! - (Signed copy of FFL Required !) - Satisfaction Guarantied ! Our three day inspection on all items policy guaranties customer satisfaction ! All items are shipped United Parcel Service - Insured - with tracking number. We pay for shipping and insurance to and from your location and make all arrangements for pick-ups and delivery via United Parcel Service. Customer pays a very small percentage of total total sale price on returns only - 3% no exceptions!
.
APPRAISED VALUE $ 750.00



.
.
.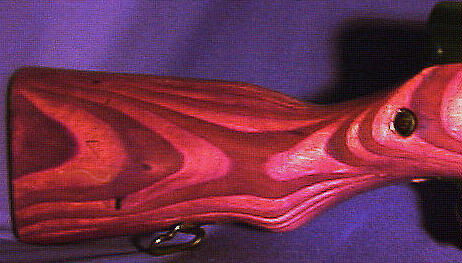 .
.