Free shipping with every order!

Your First Name:

Email Address:

Daytime Phone Number:

Your Offer:

Sterling Model 302 .22 Cal. Stainless Steel
Try to find one of these brand new in the Box! Well here you go for rare and hard to fine! Very fast handling and extremely well made - totally reliable and very comfortable to shoot - Comes complete with original box and one 5 shot mag, and instructions - We know condition is everything and this Model 302 is not only brand new and never fired but is perfect in every way! Purchased by our company for its rarity and now you can own it - Bookmark this baby now and don't let it get away!
Please note wide angle lens on camera we use sometimes makes
some straight lines look curved - upper of frame on this pistol is perfectly straight
and so are edges of box it comes in !
APPRAISED VALUE - $ 450.00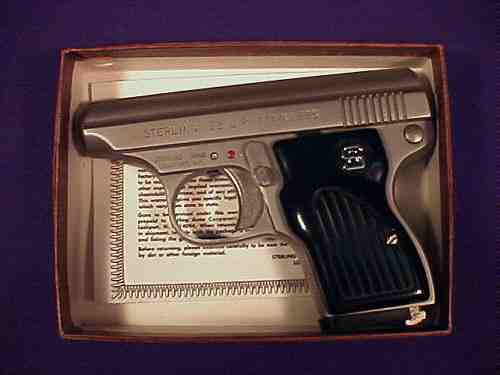 .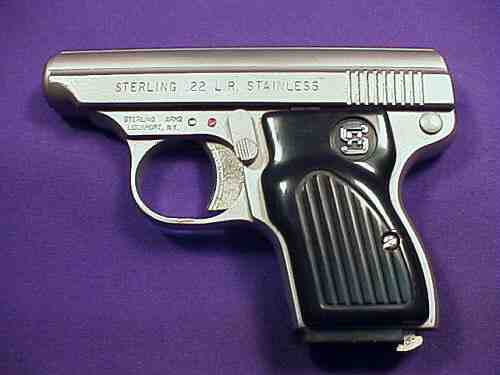 .
Will ship to to your favorite Firearms Dealer in United States only ! (Signed in blue ink copy of FFL Required !) Satisfaction Guarantied !
.
Our three day inspection on all items policy guarantees customer satisfaction ! All items are shipped United Parcel Service - Insured - with tracking number. We pay for shipping and insurance to and from your location and make all arrangements for pick-ups and delivery via United Parcel Service. Customer pays a very small percentage of total price on returns only to cover our cost - 10% no exceptions!