Free shipping with every order!

Your First Name:

Email Address:

Daytime Phone Number:

Your Offer:

American Made Flintlock Rifle .45 Cal. - This is a completely functioning flintlock rifle! Barrel length is 42 inches. This American made custom flintlock rifle features a Davis lock with finely figured tiger maple stock - not captured by the photos but is perfect. This Flintlock is a total shooter ! - Barrel is believed to be Douglas and is perfect shape as well. Case colored Davis lock and flint installed with "good spark" and ready to go! Barrel is finely browned and rifling is perfect ! - Brass fittings through out and are very elegant! - This flintlock rifle is very well tuned and is extremely accurate. Mechanically very tight and very functional! A rare and very beautiful piece to say the least! Photos do not capture the true elegance of this rifle! New owner will be extremely happy!

Our three day inspection on all items policy guarantees customer satisfaction ! All items are shipped United Parcel Service - Insured - with tracking number. We pay for shipping and insurance to and from your location and make all arrangements for pick-ups and delivery via United Parcel Service. Customer pays a very small percentage of total price on returns only - 10% no exceptions!

APPRAISED VALUE $ 1450.00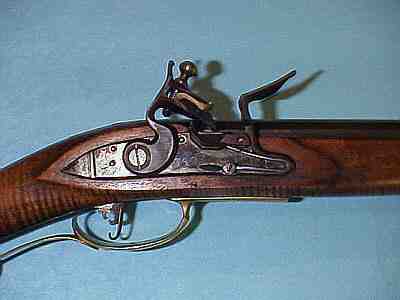 ..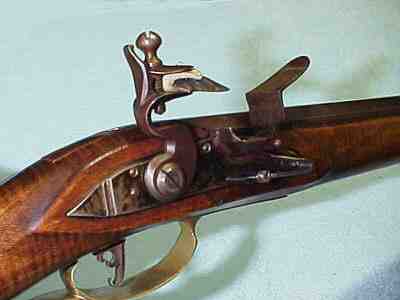 .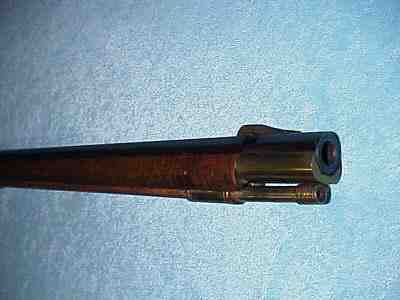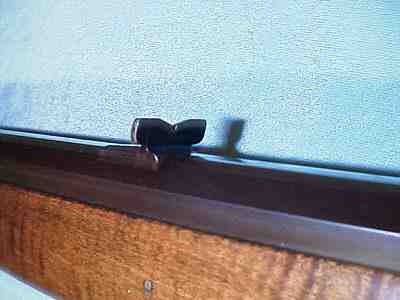 .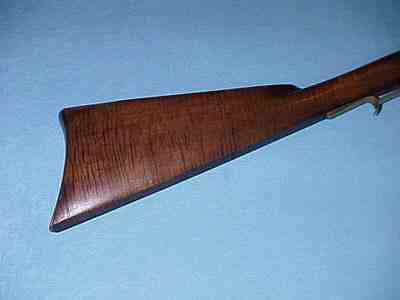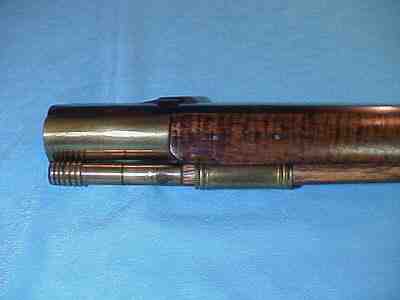 .