Free shipping with every order!

Your First Name:

Email Address:

Daytime Phone Number:

Your Offer:

Italian Made Flintlock Pistol - 50 Cal.
This is a completely functioning flintlock pistol! Barrel length is 7 1/2 inches and over all length is 13 inches.
This Italian made flintlock pistol is made by David Pedersoli and is the finest working reproduction of a Queen
Anne 50 Caliber flintlock pistol money can buy - This flintlock pistol features a truly beautiful working lock with finely
figured Italian maple stock - not captured by the photos and is perfect. This Flintlock is a total shooter and comes with
an instructional video - Barrel is semi gloss polished Italian steel and is proofed marked (recommended load being
30gr FFFg - .490 round ball - .015 patch). All completely new and comes in very good looking factory cardboard
box with instructions and ready to go! Also included is Black English flint and leather for the lock and six Spear
manufactured .490 round lead balls to load and shoot - Polished brass and figured trigger guard and pommel and
are very elegant! - This flintlock pistol is a smooth bore that when properly used - could be loaded with buck shot
and/or ball. Mechanically very tight and very functional! A fine and very beautiful piece to say the least all
new in box - with Pedersoli warranty! Bookmark this now and don't let this one get away - you'll love it -
and that's guaranteed !
.
APPRAISED VALUE $ 375.00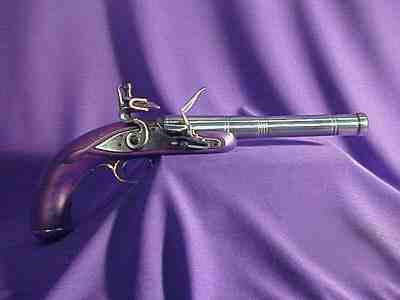 .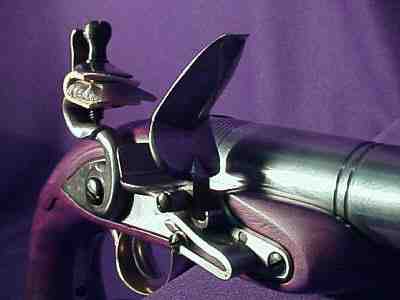 .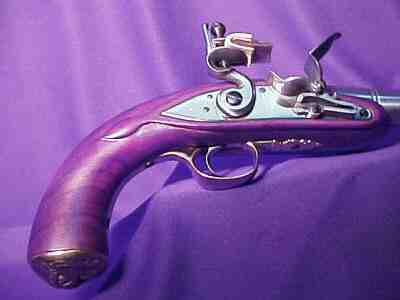 .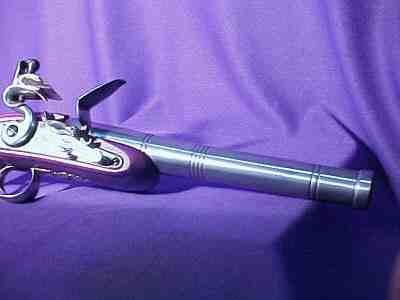 .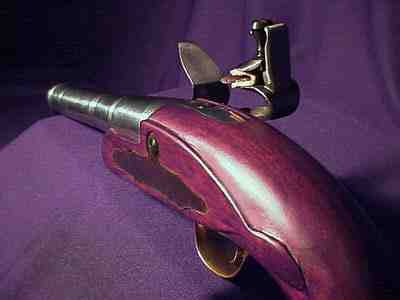 .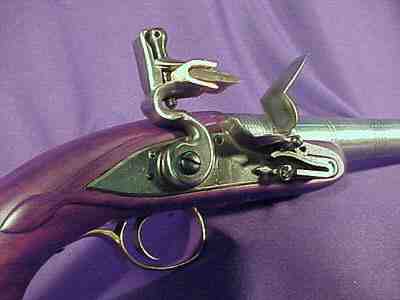 OUR POLICY
Our three day inspection on all items policy guarantees customer satisfaction! All items are shipped United Parcel Service - Insured - with tracking number. We pay for shipping and insurance to and from your location and make all arrangements for pick-ups and delivery via United Parcel Service. Customer pays a percentage of the total price on returns only to cover our cost - 10% no exceptions!

..