-

Antique Philippine Sword Parang/Bolo




Philippine Sword circa 1800 to 1850. Slightly curved single edged blade, steel guard with finely carved pommel . A very rare piece. Dark even patina on both sides of blade. Magnificent carving work! A few wood splits from age on right side of pommel as shown but very tight and sturdy throughout. Blade 20" Overall 25"

Appraised value $1250.00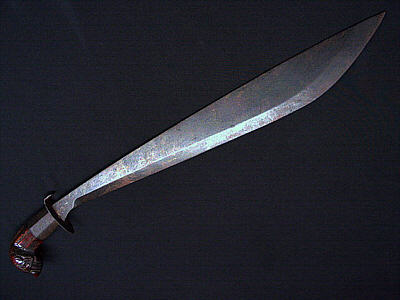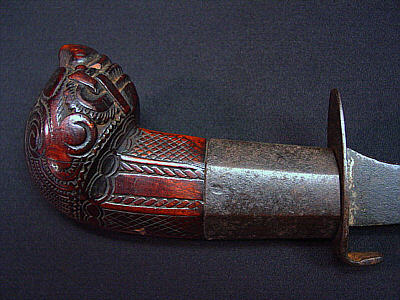 . .