The Home of HITECH

-

Beautiful 95% original finish Wichester 1917 Bayonet with scabbard...Bayonet fits P14 Enfield, 1917 Winchester, 1917 Remington,
Eddystone and Trench Guns...Markings on bayonet are Winchester 1917, crossed cannons,
Eagle and Flaming Bomb. Stored in a
foot locker for over 80 years - All markings are very sharp and clear.
Scabbard is perfect and is hard leather with original green dye.
Appraised Value $ 375.00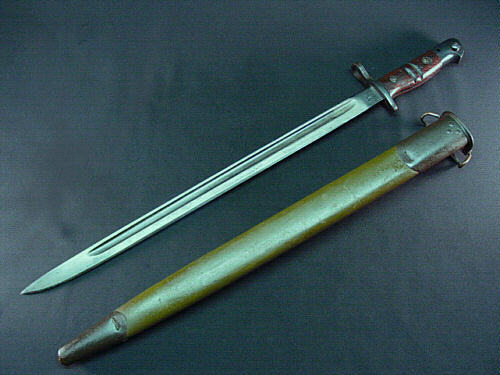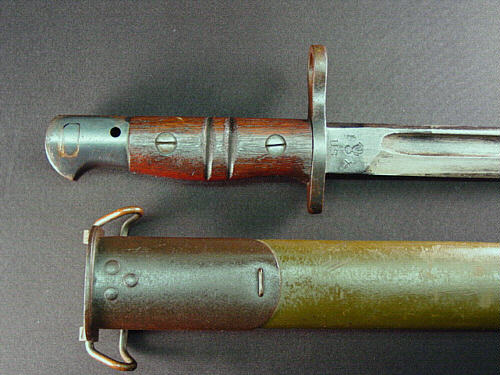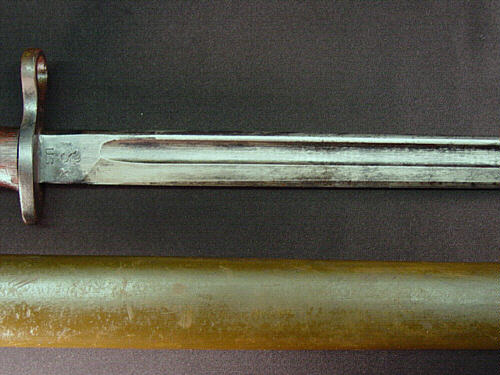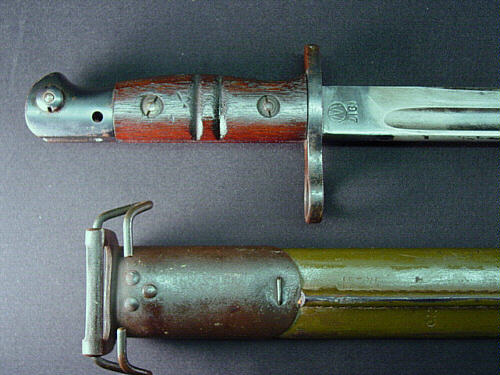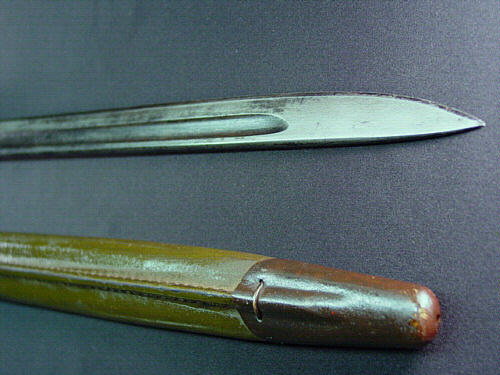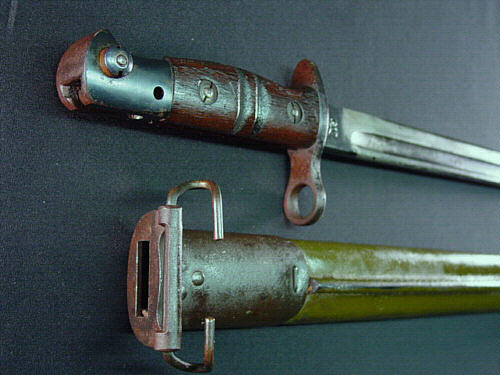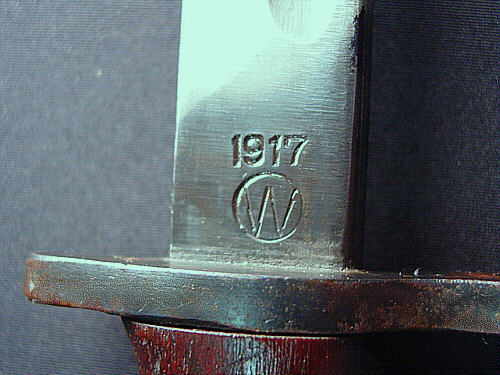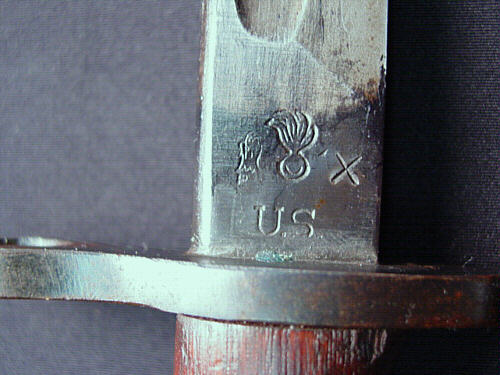 ----------------